Top 3 Reasons
To Buy A 'Vette
Do you really need 5 reasons to buy a Corvette? Well if you do, here are some of the
main reasons why you should just go ahead and pull the trigger on that 'Vette. Also,
don't forget to check out our great inventory for classic Corvettes and newer
Corvettes. If you're interested in selling your Corvette, we also cover that
here at AllVette.
1. Corvette Performance
The Chevrolet Corvette is arguably one of the best sports cars that has been made. With a few different types of power outputs we focus on the LT1 6.2L V8 engine that is very aggressive and is a monster when you step on the gas. Now for great power comes the need for great stopping ability as well and the Corvette delivers, going from 60mph to 0 in only 107 feet.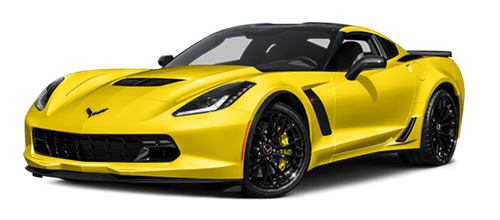 2. Audio
Ok ok, we're not talking about the sound system in the car, but rather the beautiful sound of the V8 engine under the hood. When you equip your Corvette with the variable-mode active exhaust system. When you set the drive mode to "Track" you will really hear how the car was meant to be heard. Check out the video for an example.
3. Looks
The saying, "Looks aren't everything" doesn't quite apply to cars. Many collectors have vehicles that were awful in terms of performance, but the body of the vehicle was a beauty. Now while that isn't quite the case for a Corvette given it's amazing performance for a production car, it certainly does have it's big pluses in the styling category.